Please log in to begin shopping.
Cookies are disabled
Your browser has cookies disabled. Make sure your cookies are enabled and try again.

Powered by our partner DoorDash®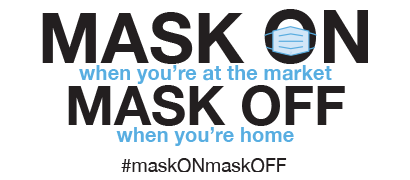 Download the Coborn's App Today!
Shop all specials this week and save more!
Shop Now
Is now available! Enjoy the convenience of shopping from home, work or anywhere that you can access the internet.
Learn More
Hand-picked and always growing, you can count on us to take the guesswork out of shopping for better-for-you products.
Shop Now
More gluten free delivered to your door. Check our continually expanding gluten free section.
Shop Now
You like to shop local. We do too. So we ask our favorite local farmers, restaurants and bakeries to bring us their best. Then we bring it to you.
Learn More
Starter Lists
Ways to Save
How does your service work?
We offer a convenient online shopping opportunity. Use your computer to access the site where you simply create an account, shop, checkout and pay for your grocery order. You can also select the day and time to pick up/deliver your order, most often you can pick it up or have it delivered the same day. See how easy it is with a quick video tutorial.

When you order online you still receive the store's competitive prices and weekly specials! Read More
Do you accept coupons?
Coborn's gladly accepts manufacturers' coupons, including those attached to products you've purchased, those you find in the newspaper, and most coupons printed or downloaded from the Internet. We cannot accept competitors' store coupons or manufacturers' coupons that say "Redeemable at (store name)." We do not match other stores' prices. Read More
How do I pay for my orders?
We accept two forms of payment: Coborn's Direct Check™, our preferred method, is the Internet equivalent of writing a check. You pay for groceries by authorizing a secure transfer from your checking or savings account for the amount of your order. Coborn's Direct Check™ works on the same secure technology that millions of consumers use every day for paying bills and handling direct deposit of paychecks. And Coborn's Direct Check™ comes with the same financial protections as credit card accounts. We also accept credit cards (VISA, MasterCard, American Express and Discover), and bank debit or check cards. We do not accept paper checks or cash. Read More
Do I have to be home for delivery?
Yes, you do need to be home for delivery.

For deliveries that include alcohol, an adult at least 21 years of age with a valid ID must be home to sign for the order. If no one is home, these items will be removed from your order and you will be charged a $10 restocking fee. See Alcohol Delivery Policy. Read More